How to use Youtube Auto HD
I built this extension with simplicity and efficiency in mind.
So it's simple and very lightweight extension.

All you have to do is click on the icon on the chrome's extension toolbar on the top right corner to use it.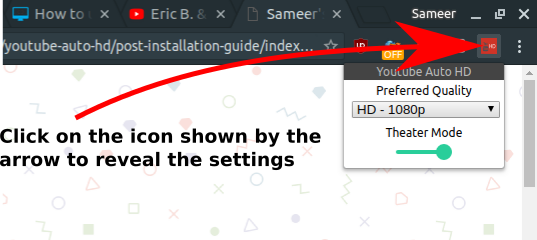 Clicking the icon reveals the settings you can set. The settings take effect immediately.


Best available quality
This option will automatically select the best available quality for the video.
Auto mode
This option is there if you want to fall back to the youtube's default quality selection algorithm.
Auto Fallback Feature
If the quality you selected is not available for a certain video,
the next best quality is automatically selected for you.
Set and forget! Nice and simple :)